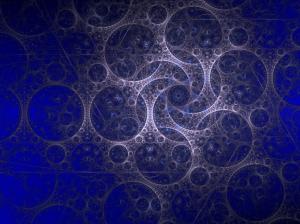 FOR IMMEDIATE RELEASE (2015-11-24)

Springfield artist to be featured at New York City art exhibit

Springfield, Ill.—Springfield-based based visual artist Jeff Iverson will be exhibiting three of his pieces at the upcoming "ATARAXIA:Nexxxt" interactive arts event in New York City, Dec. 4-Jan. 18.

Iverson's work features unique digital images, which combine chaos with complexity and explore such issues as the struggle between the "thinking" and "feeling" parts of the mind. "My images are designed to explore the intersection between color and shape," Iverson says.

ATARAXIA:Nexxxt is an interactive exhibition & pop-up happening on the Lower East Side, curated by Kurt Ritta and Rachel Eisley and featuring interactive environments, mixed-media installations, photography, video projections, drawing, sculpture, performance art, and soundscapes by 20 visual and performing artists, primarily based in New York City.

The event's publicity states that...